BIG EGO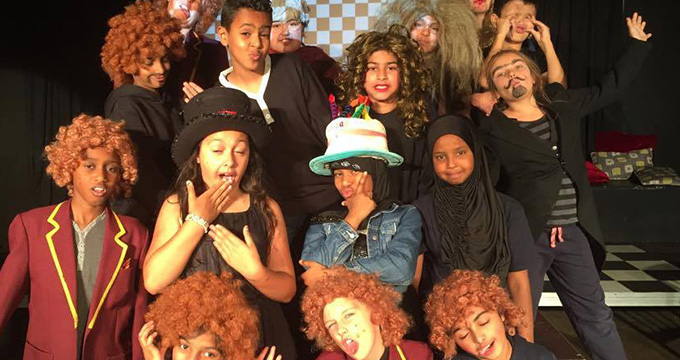 Teenage Theatre in Coventry
---
I am a member of BIG EGO which is a group for adults of all abilities and disabilities, I am one of two people who are wheelchair users and I have cerebral palsy, though the severity of our disabilities may be different, our passion for our work is exactly the same.
EGO has made me more confident, has given me new challenges and way of escaping my current circumstances – to stretch my legs as it were.
I came to Coventry as a teenager, I was angry at the world, because I felt no-one understood the loneliness of being different, the physical disability is easy to deal with, but the mental pain of knowing you're different, is unimaginable. Joining EGO has given me a place where my differences are not obstacles, they are gifts which can be shared with every-one, a place where we are able to express freely and safely our quirky angry and funny slant on life.
I love making theatre, It challenges me, I feel empowered, challenging audiences perceptions of what is possible.
EGO provides a space for individuals with complex needs to be themselves, working together equally with all sorts of people. I have made many friends, Kyle and I who both have Cerebral Palsy have a very dark and twisted humour, and this does add a certain spice to rehearsals. I would never have thought I'd play the part of a 42 year old baby vampire! and trust me nobody will forget this vampire baby in a hurry.
Vampire Baby
---
My partner Nicola, is now a volunteer as EGO's photographer, which is not unusual, at EGO many families get involved, not necessary as members but as volunteers, whether it's putting up a shelf, changing a bulb or plastering the loos. Everyone contributing to make our community better.
With the cultural strategy in place I hope that ten years from now, everyone like me, and everyone who is not like me, has a place like EGO.
Lee Bettles
EGO Performance Company